Music » CD - Single
Dirty Deeds Done Dirt Cheap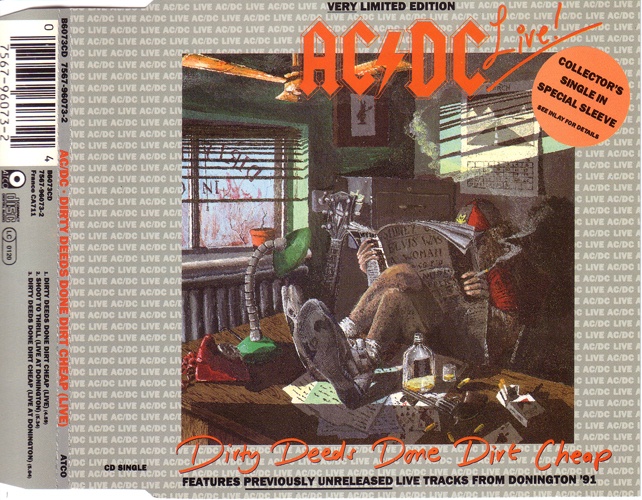 Catalog Number:
96073-2
Release:
1992 ATCO
Country:
Germany
Track List:
1) Dirty Deeds Done Dirt Cheap
2) Shoot to Thrill
3) Dirty Deeds Done Dirt Cheap
Notes/Information:
Track 1 location is not provided, but is taken from the 'Live' album.
Tracks 2 & 3 are from August 17, 1991 in Donington, England.

'Dirty Deeds...' has always been a particular AC/DC fave, so to commemorate this release they decided to do something different...something involving their fans. After all, the AC/DC audience isn't exactly backward in coming forward - just listen to this single! - so why not get the same people to design the sleeve as well...?!

Kerrang! magazine kindly agreed to organize things, inviting readers to send in drawings, paintings, hand-woven tapestries, whatever, which were then sent off to Angus who picked a winner and several runners-up. All of these were printed in Kerrang! no. 427, the outright winner being MATT BIGGS from Princes Risborough, who clearly knows his art from his elbow! Savour the sleeve, mosh to the music!!!
More Images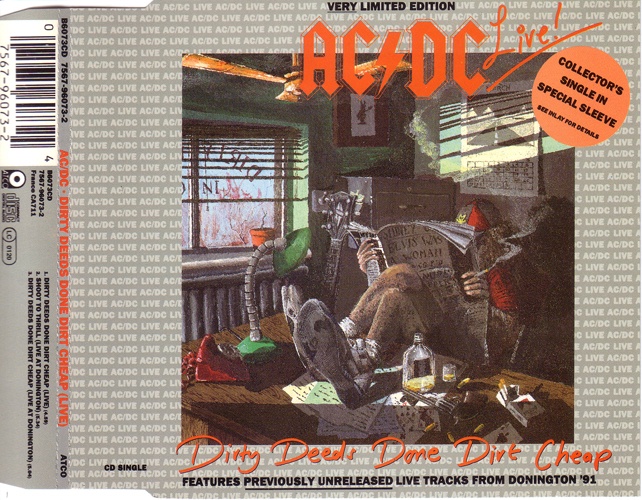 Front Cover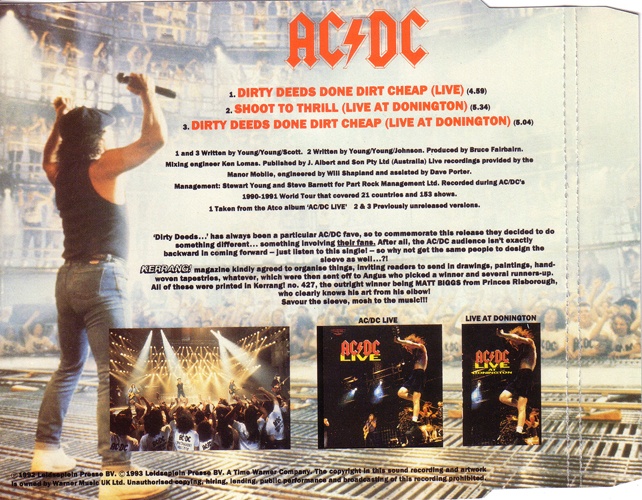 Inside Cover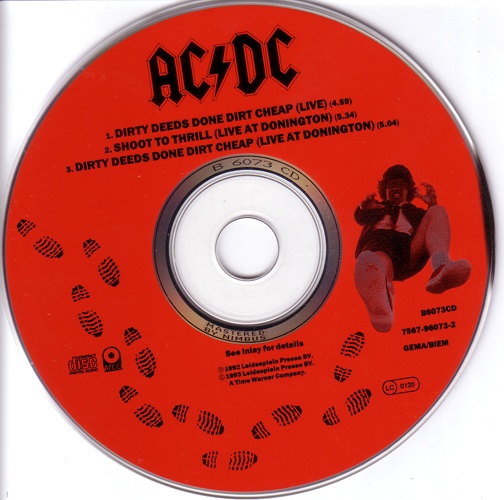 Disc Artwork