Music » CD - Single
Stiff Upper Lip - Japan
Catalog Number:
AMCY-7231
Release:
2001 Elektra
Country:
Japan
Track List:
1) Stiff Upper Lip
2) Cyberspace
3) Hard as a Rock
4) Back in Black
5) Whole Lotta Rosie
Notes/Information:
Track 1 is taken from the Stiff Upper Lip album
Track 2 a non-LP track from the Stiff Upper Lip sessions.
Tracks 3-5 are live tracks recorded in Madrid, Spain on July 10, 1996, the same show the No Bull video was taken from.

Full CD case with the OBI & promo sheet.
More Images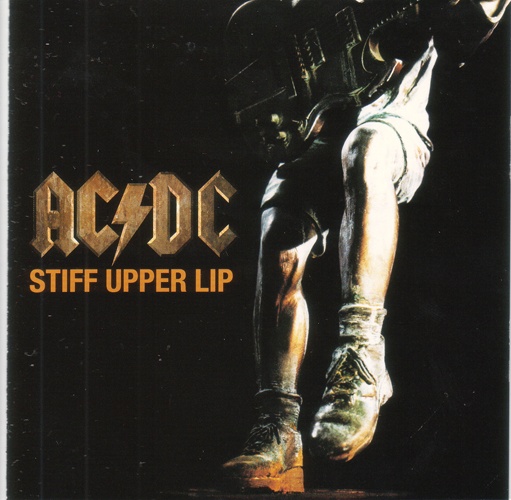 Front Cover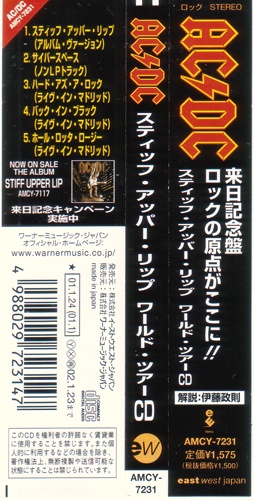 Obi Outside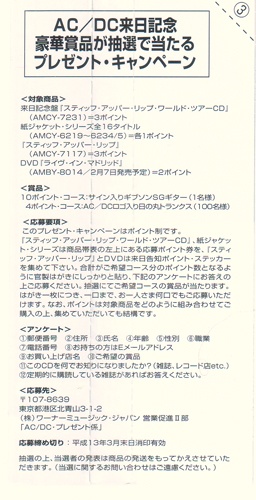 Obi Inside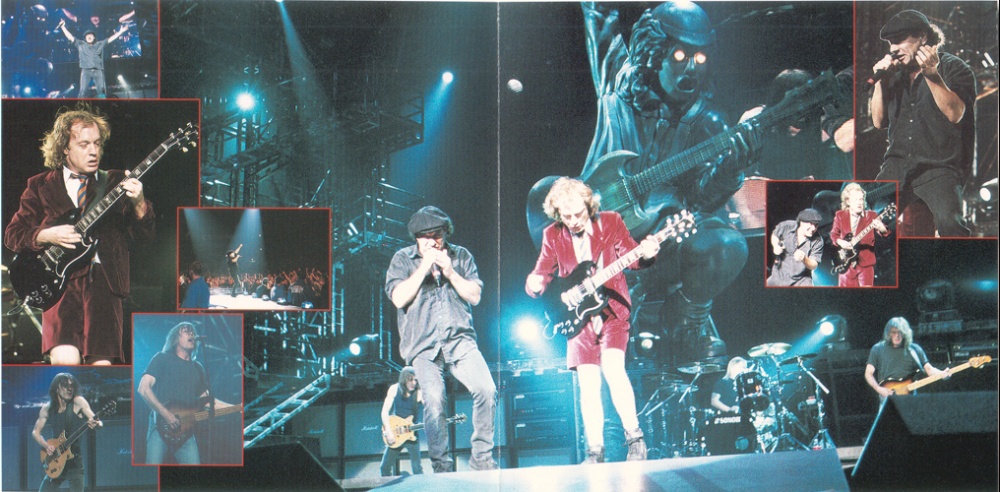 Inside Booklet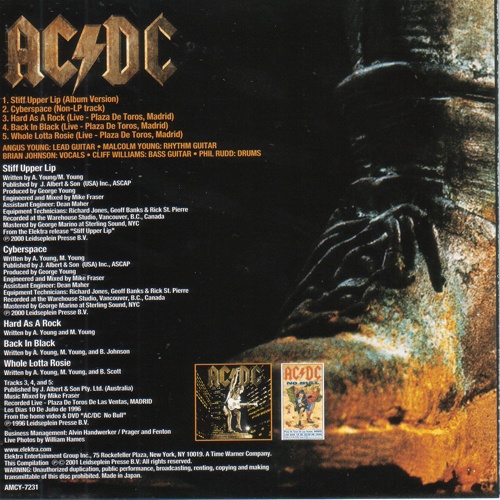 Inside Cover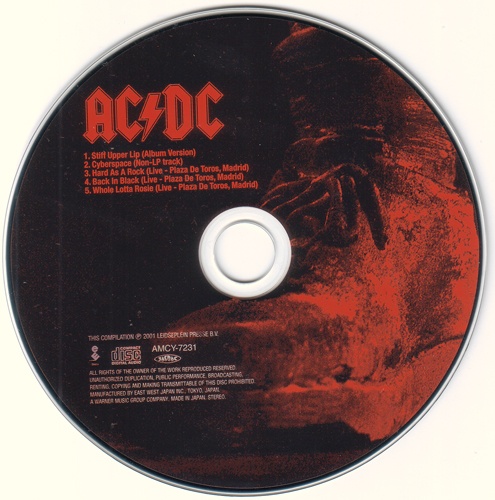 Disc Artwork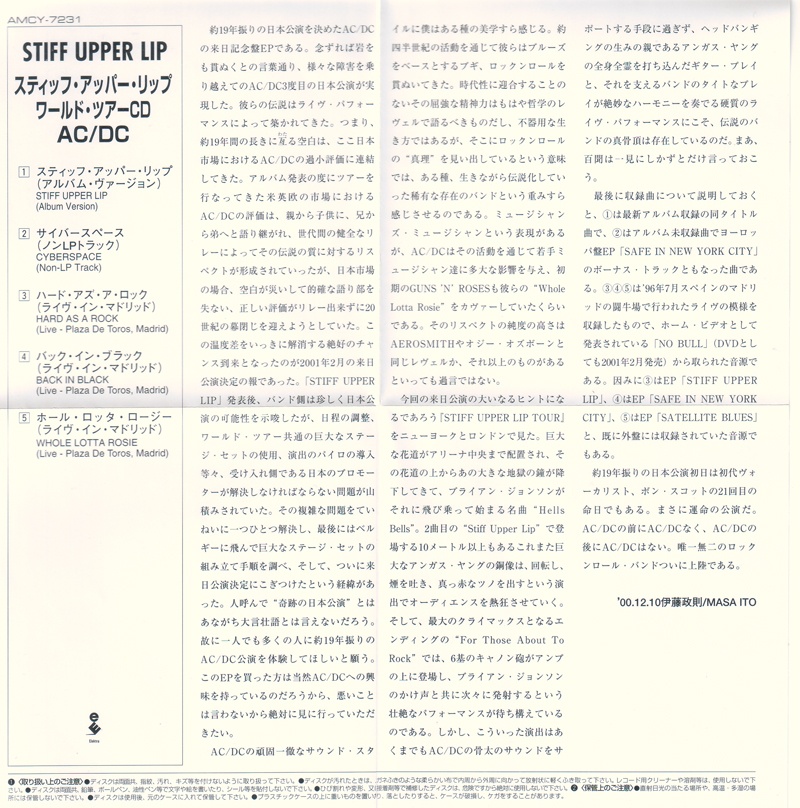 Promo Sheet