Music » CD - Single
Heatseeker 3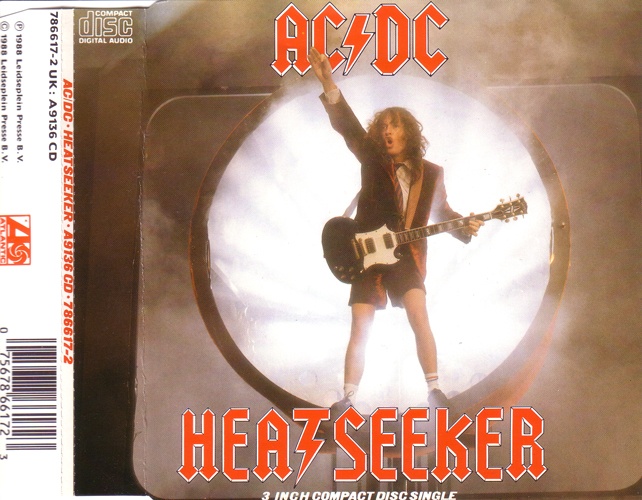 Catalog Number:
786617-2
Release:
1988 Atlantic
Country:
Austria
Track List:
1) Heatseeker
2) Go Zone
3) Snake Eye
Notes/Information:
Tracks 1 & 2 are from Blow Up Your Video.
Track 3 was previously unreleased.

3 inch cd single that came in a slim line case. I've seen some with a cd adaptor, but this one did not come with it when bought used.
More Images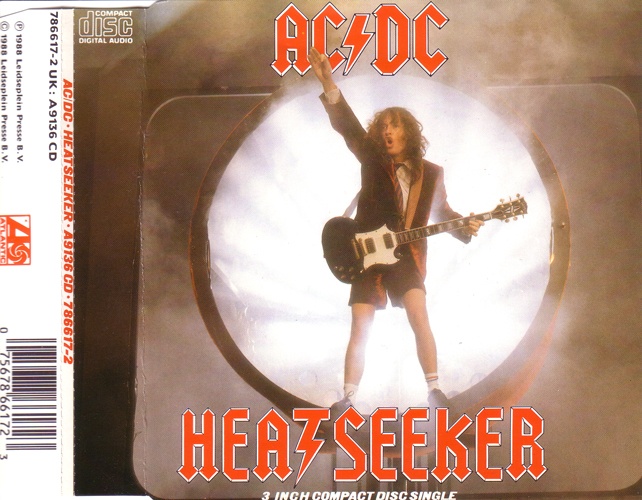 Front Cover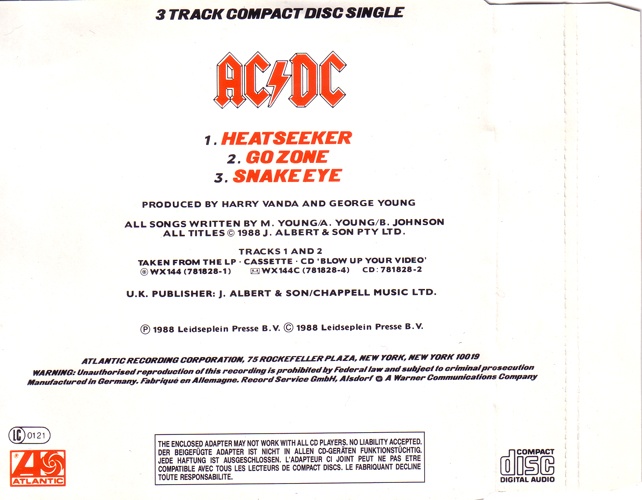 Inside Cover