Music » CD - Single
1996 Ballbreaker Australian Tour EP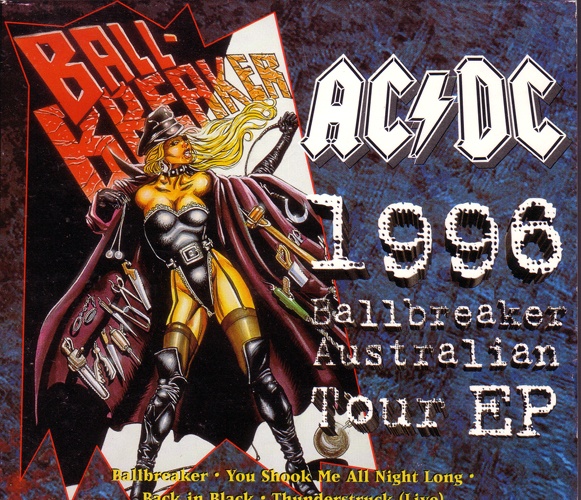 Catalog Number:
883162-2
Release:
1996 ALBERT/EMI
Country:
Australia
Track List:
1) Ballbreaker
2) You Shook Me All Night Long
3) Back in Black
4) Thunderstruck
Notes/Information:
Track 1 is from Ballbreaker.
Tracks 2 & 3 are from Back in Black.
Track 4 is from Live.

Digipack case, folds open to show the inner art and disc holder.
More Images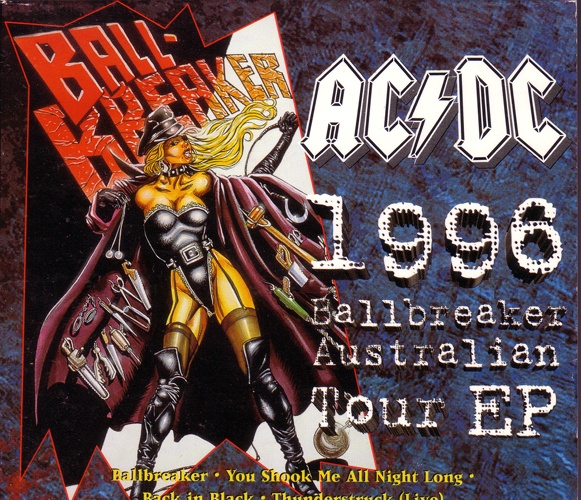 Front Cover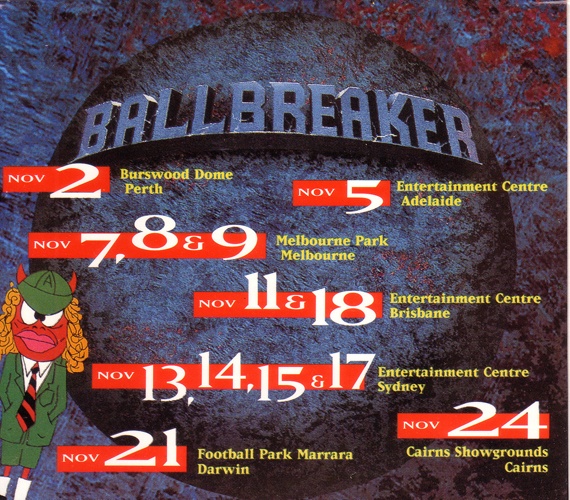 Inside Cover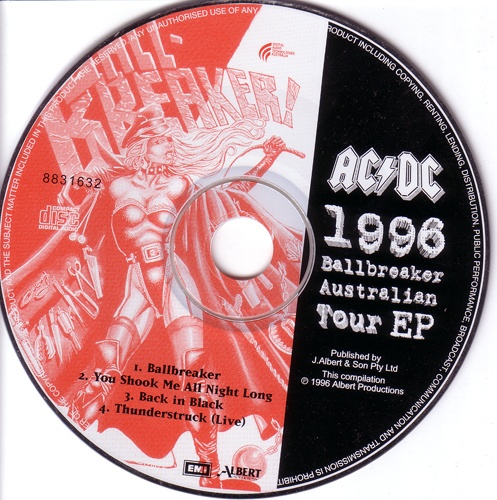 Disc Artwork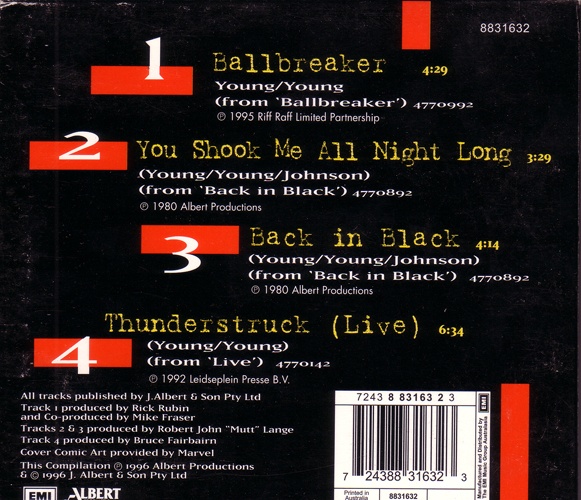 Back Cover