Music » CD - Interview
AC/DC Interview - Promo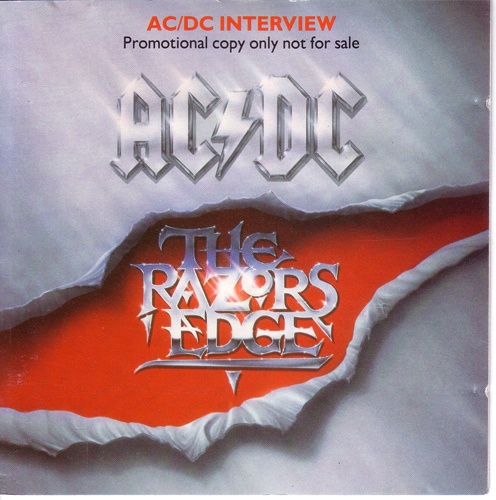 Catalog Number:
AC/DC1
Release:
1990
Country:
Germany
Track List:
35 Tracks of Angus & Brian answering questions, the longest being 1:29.
Notes/Information:
Recorded shortly before The Razor's Edge tour, somewhere in the Europe. They talk mostly about The Razor's Edge album, the process of looking for a new drummer and random influences on the band. They mention the start of the tour on November 2 in Worcester.

The booklet has 3 pages and contains the questions asked by Mal Reding. Only the answers from Angus and Brian are on the CD itself. Full jewel case.
More Images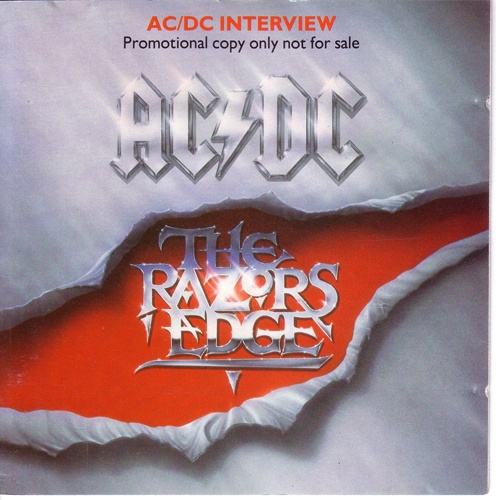 Front Cover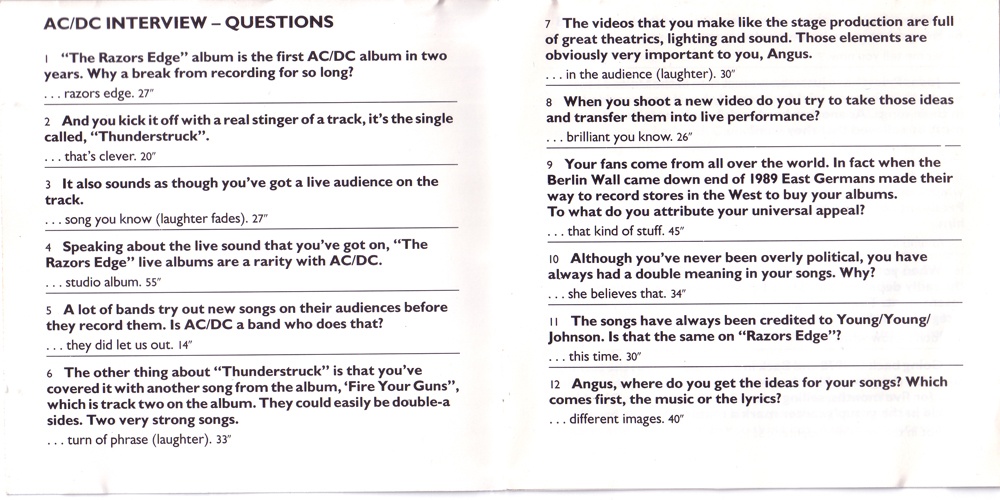 Page 1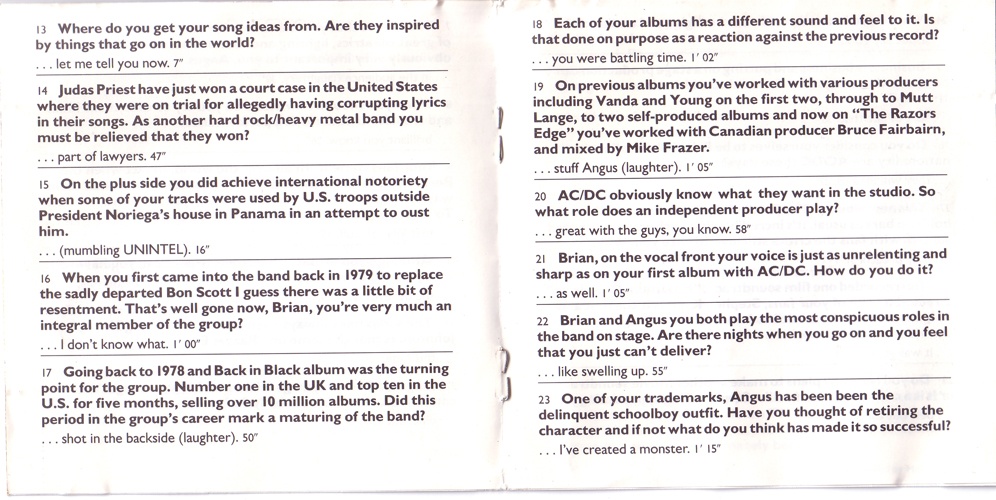 Page 2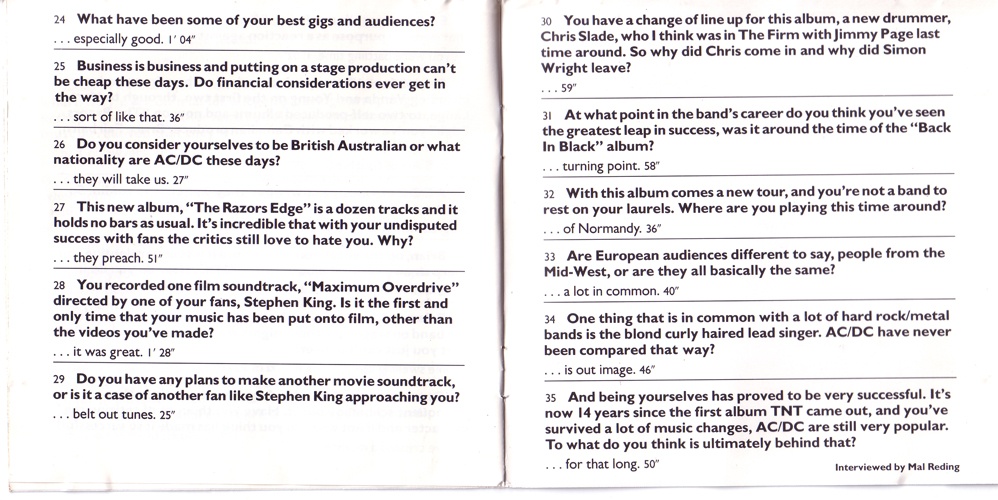 Page 3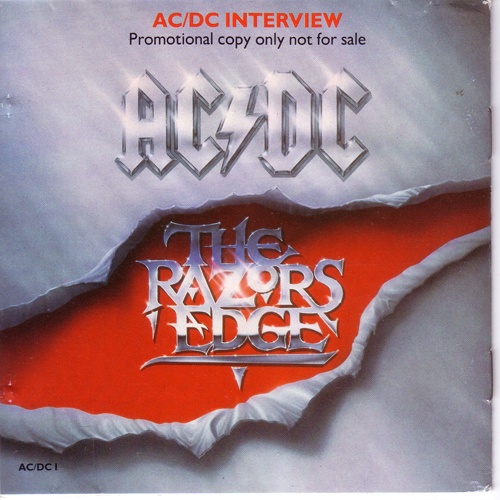 Booklet Back Cover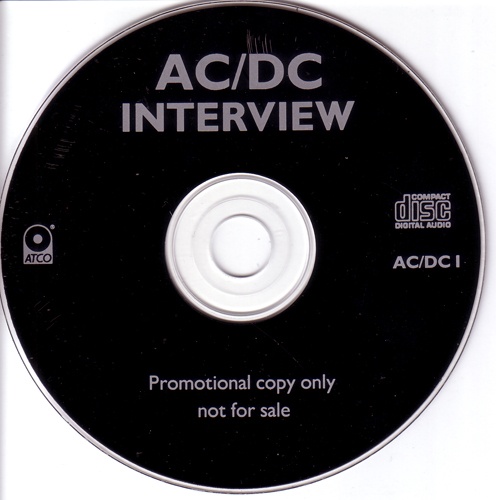 Disc Artwork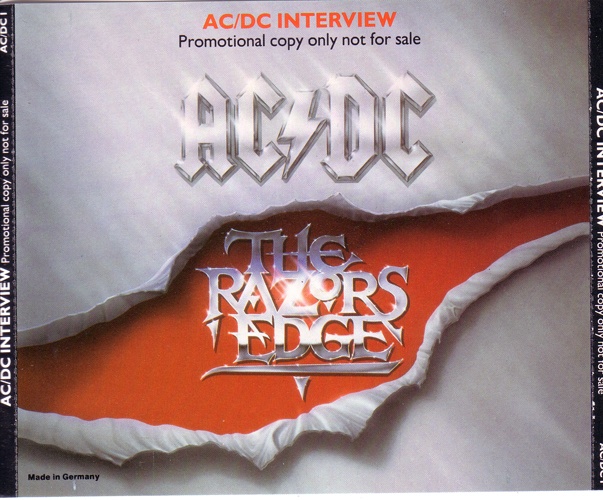 Back Cover