Music » LP - Bootleg (7")
Shaking to the Rhythm - Test Press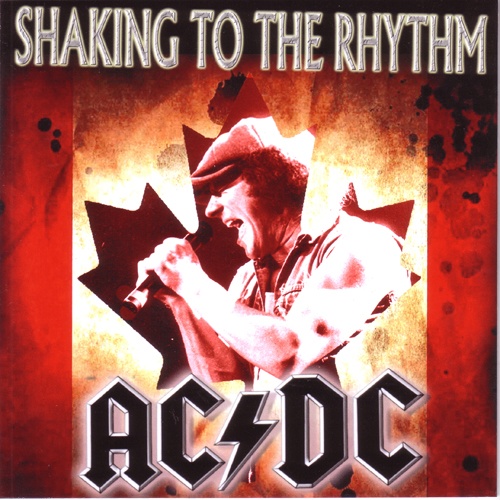 Catalog Number:
xrx-maple88
Release:
2012 XeRocks Records/TLO Records
Country:
USA
Track List:
Side A
1) That's the Way I Wanna Rock and Roll

Side B
1) Who Made Who
Notes/Information:
Live recording from Toronto, ON, Canada on October 13, 1988.
List as an uncirculated master recording.

Unnumbered copy, one of 35 test press copies. Odd light purple color for a test press.
More Images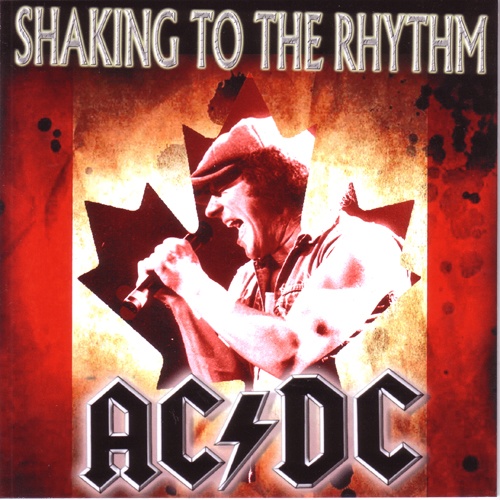 Front Cover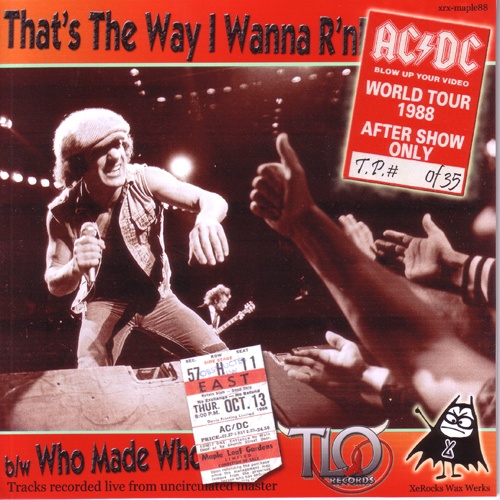 Back Cover
Side A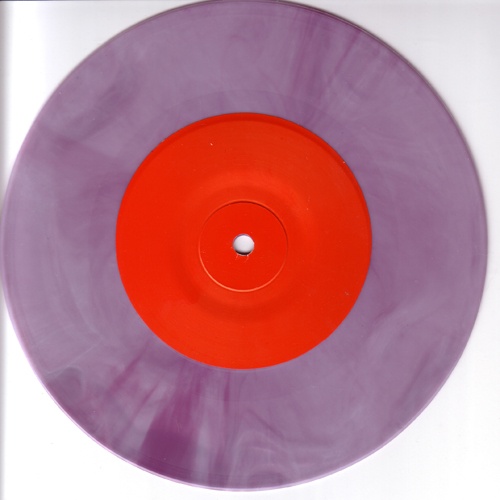 Side B