Music » CD - Single
Highway to Hell - Card Sleeve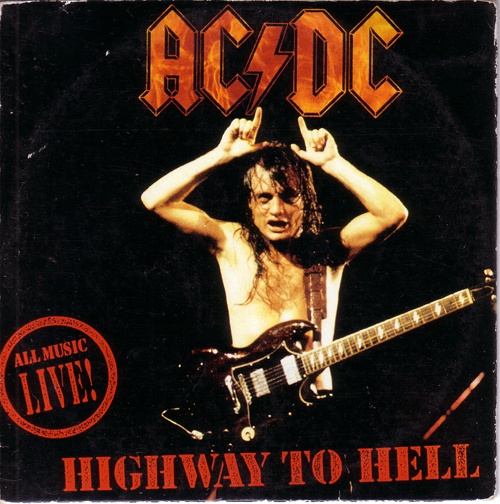 Catalog Number:
7567-96119-9
Release:
1992 ATCO/CARRERE
Country:
France
Track List:
1) Highway to Hell
2) Hell Ain't a Bad Place to Be
3) High Voltage
Notes/Information:
Track 1 is from the Live album.
Tracks 2 & 3 are 'exclusive to this release' and recorded in Donington, England on August 17, 1991.

Card sleeve, there are some scrapes/nicks on the back cover.
More Images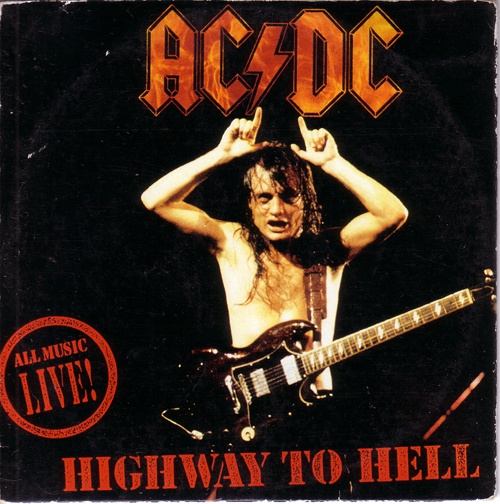 Front Cover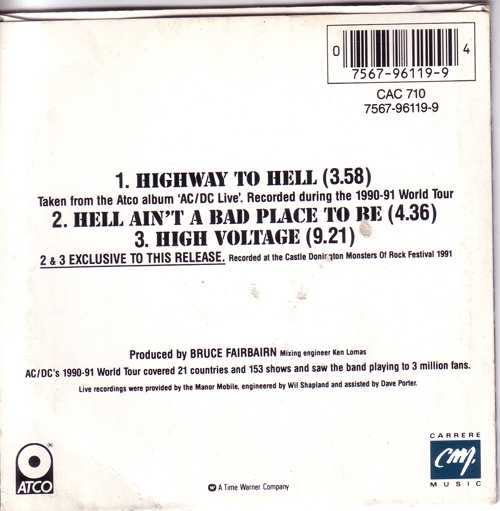 Back Cover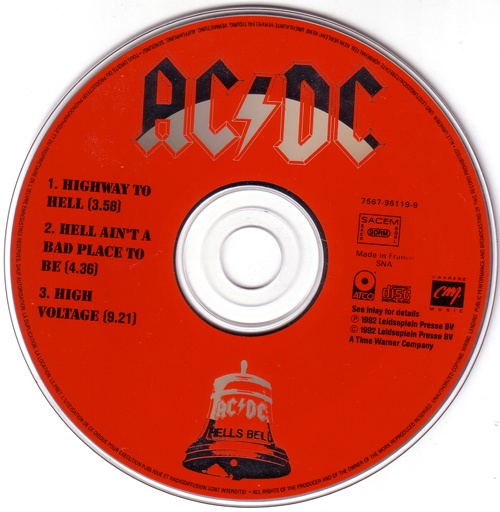 Disc Artwork