Music » LP - Official (7")
Are You Ready
Catalog Number:
7567-98825-7
Release:
1991 ATCO
Country:
UK
Track List:
Side A
1) Are You Ready

Side B
1) Got You by the Balls
Notes/Information:
Both songs are from the official album 'The Razor's Edge.

There is a path included in the package from Donington 91.

The single is sealed, so not scans of the labels/vinyl are available.
More Images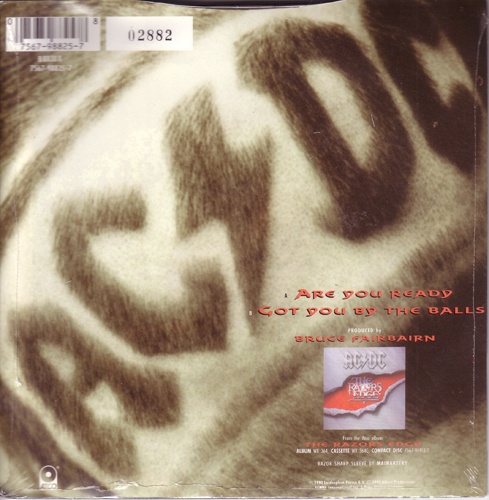 Back Cover