Music » LP - Official (7")
Shoot to Thrill - UK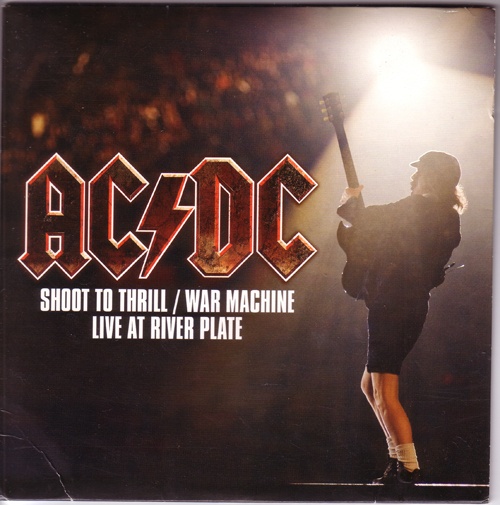 Catalog Number:
86978-67117-2
Release:
2011 Sony / Columbia
Country:
UK
Track List:
Side A
1) Shoot to Thrill

Side B
1) War Machine
Notes/Information:
Both songs are from the 'forthcoming dvd & blu-ray disc Live at River Plate'.

UK version, slightly different back cover than the US release. Still a Record Store Day exclusive.
More Images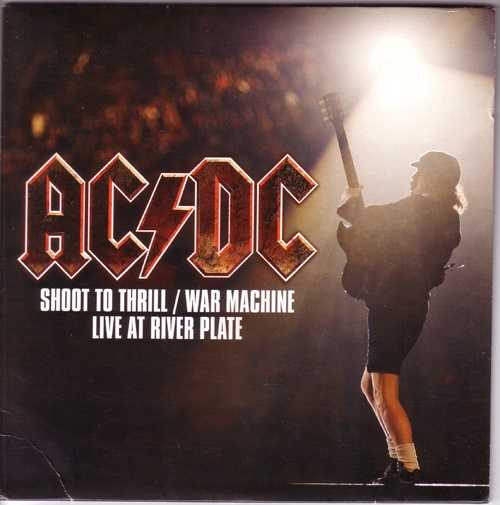 Front Cover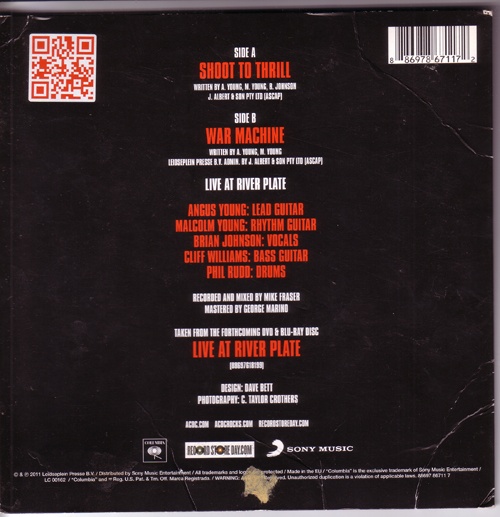 Back Cover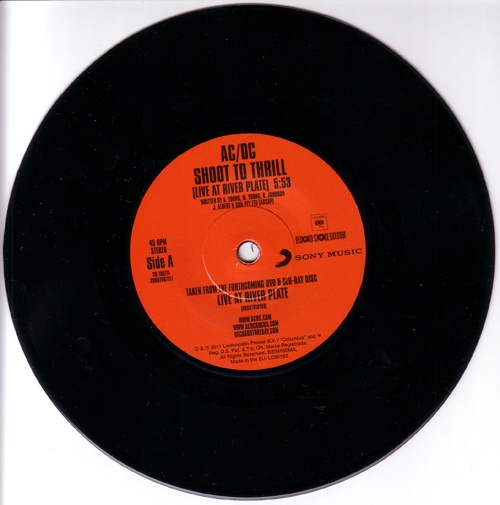 Side A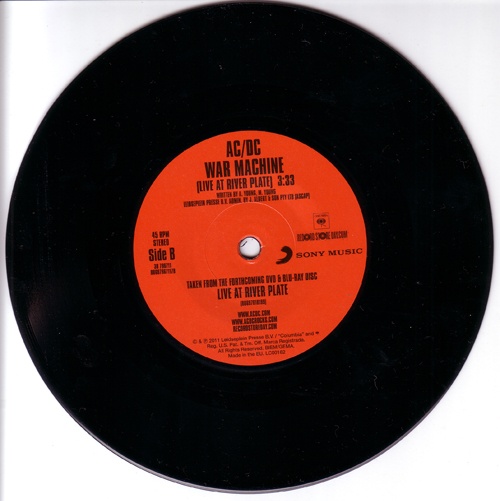 Side B